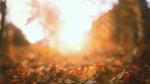 Beating the End-of-Summer Blues: Five Uplifting Strategies
As the carefree days of summer come to a close, many of us find ourselves facing a common emotional phenomenon known as the "end-of-summer blues." The transition from sunny vacations to routine and responsibilities can trigger feelings of sadness and nostalgia. However, with the right mindset and proactive strategies, you can combat these blues and embrace the changing seasons with positivity and enthusiasm.
Reflect and Savour Memories:

 Instead of dwelling on the end of summer, take some time to reflect on the wonderful memories you've created. Flip through your photo album, write in your journal, or gather with loved ones to share stories from the season. Focusing on the joyful moments can help you appreciate the summer for what it was and shift your perspective towards gratitude.
Plan New Adventures:

 Don't let the end of summer signal the end of adventure. Channel your energy into planning exciting activities for the upcoming months. Whether it's exploring local hiking trails, discovering new cafes, or signing up for a class you've always wanted to take, having things to look forward to can infuse your days with anticipation and excitement.
Embrace Seasonal Changes:

 Instead of mourning the loss of summer, embrace the unique beauty and opportunities that fall and winter bring. Take delight in the changing foliage, indulge in cozy evenings by the fireplace, and relish in seasonal treats. Each season offers its own charms, and by fully embracing them, you can find joy in every transition.

 
Stay Connected with Loved Ones:

 The end of summer can sometimes feel isolating, but maintaining strong connections with friends and family can help combat feelings of loneliness. Plan regular get-togethers or virtual chats to keep the bonds alive. Social support can uplift your mood and remind you that you're not alone in navigating the changing seasons.

 
Set New Goals:

 Transition periods are excellent opportunities to set fresh goals and aspirations. Identify areas of personal growth or skills you'd like to develop. Whether it's pursuing a new hobby, setting fitness targets, or aiming for career advancements, having goals can inject a sense of purpose and accomplishment into your days.

 
While the end of summer may bring about a sense of melancholy, it's important to remember that it's just one phase in the ever-changing cycle of life. By reflecting on joyful memories, planning new adventures, embracing seasonal changes, staying connected with loved ones, and setting new goals, you can actively combat the end-of-summer blues. Choose to view this transition as an opportunity for growth, exploration, and renewed enthusiasm as you move forward into the next chapter of the year.